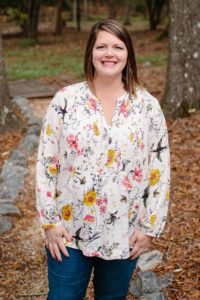 Jessica Jones, Head of School
John Milledge Academy's Mission is to partner with parents to develop the abilities and interests of every student through challenging curriculums and extracurricular opportunities that focus on critical and creative thinking, strong communication skills, leadership and team development, lifelong learning, and service to others.
There are so many reasons to be proud to be a Trojan. Our academic scores are nationally competitive, our athletic teams are champions, and our students are exposed to experiences like never before.
This last school year has validated our increased academic rigor and student opportunities:
The Class of 2017 had 62 students with a 100% college acceptance rate, over $800,000 in scholarships, and 10 Zell Miller Scholars.
Consistent increase in SAT / ACT / and AP scores (We offer 7 AP classes with a 60% pass rate)
50% of Seniors and 25% of Juniors participated in Dual Enrollment, nearly all at a 4-year college
High school students carry an average GPA of 3.41
100% of Middle School students score at or above national average on ACT Aspire standardized test.
Elementary school offers expanded student opportunities through character education, STEM, Honors Chorus, Book Club, Art Club, and Junior Beta Club.
Elementary standardized scores are competitive on a national level, achieving high marks in Math and English. Because of these scores, our English curriculum is a grade level ahead in each class (i.e. 2nd graders complete 3rd grade level English work).
We expanded our Instructional Support program to encompass grades PreK – 12th. Our staff of four dedicated, experienced educators allows for individualized planning, testing, tutoring and remediation in all subjects.
This last school year has also validated our competitive push for athletic excellence among our student athletes:
GISA AAA State Champions in Football
GISA AAA State Champions in Baseball
GISA AAA State Runner-up in Softball and Competition Cheer
GISA AAA individual State Champion winner (first for JM) in Wrestling
GISA AAA Region winners in Boys Basketball
GISA AAA 3rd place Girls Track team, with 4 State record-breaking wins in individual/group events
 Finally, our philanthropic giving and Annual Loyalty giving is at an all-time high, allowing an investment in many campus improvement projects that will benefit our students:
Updated stadium accommodations, including new bleachers, press box, storage, ticket booth, fencing, pavilion and sidewalks
Refurbished the women's workout facility with new façade and windows
Renovated elementary building, including new insulation, ceiling, paint, LED lighting, and flooring
Updated Pre-Kindergarten room, including ceiling, floors, and all new curriculum and classroom centers
Constructed a new, safer playground facility for grades 2-5 adjacent to the football field
Updated lighting, carpets, paint in the high school building
Renovated and updated bathrooms throughout campus
Constructed a new storage facility on campus
We hope you are as excited as we are about being a Trojan!
Jessica Jones, Head of School
LINKS: