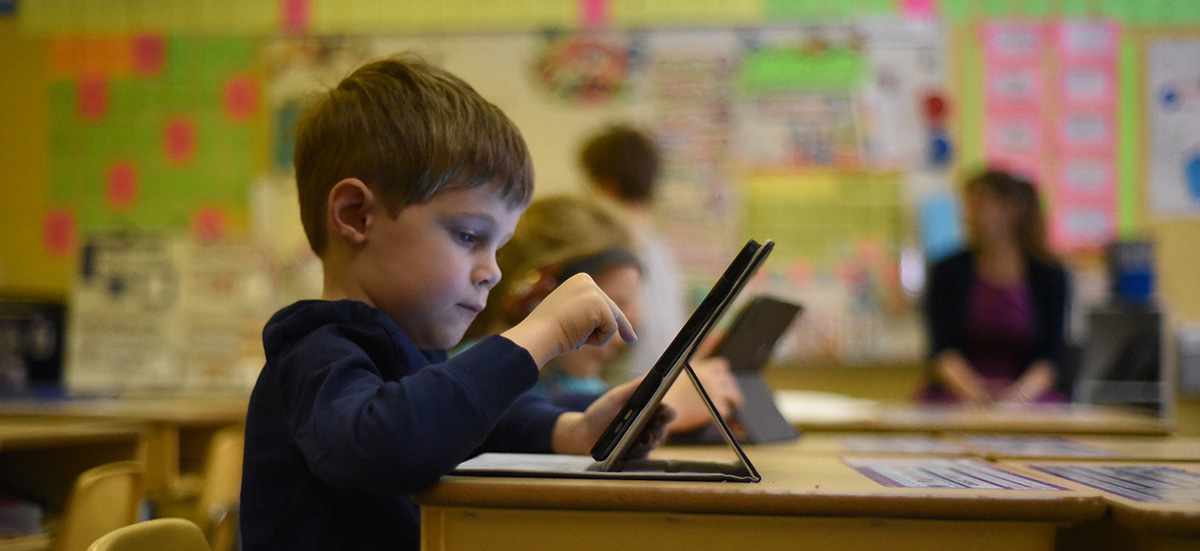 When I think of the choice we made to send our children to John Milledge, I have total peace of mind.  Not only do I feel they are getting a great education; I feel we have some of the best teachers who are not only passionate about teaching but actually care about the children they are teaching.  My son was hospitalized in March and not only did his class say prayers for him; other teachers whom we have never had a class with would take the time to ask about him and let me know their class was also praying for him.  From a mom who had a very, very sick little boy, grateful is an understatement.  Sending my children to John Milledge does give me a peace of mind because I know it's a great school, providing a great education with great teachers but John Milledge is also a family.
Karen Rice
We have four children who just began at JMA this year.  We chose JMA because of Headmaster Mark Hopkins' leadership and vision for the school.  We chose JMA because of the caring and dedicated teachers.  We chose JMA for the solid academics.  We chose JMA for the wonderful extracurricular activities.  We are happy to report that all four of our children are having great experiences at JMA.  Four different teachers and four happy kids.  That says a lot about JMA.   The teachers and students have been very welcoming to our children and have really helped them feel part of the JMA family.  We are happy we made the decision we did for our children.  Thank you, JMA!  We look forward to many more years with you!
Lori and Ben Scafidi
We are completely confident in JMA's elementary program.  Our two boys have loved their teachers and the rest of the faculty.   JMA offers a complete school environment.  Our boys are challenged mentally, physically, emotionally, and socially all in good ways! The school is moving in a forward direction and we believe that even greater things are on the horizon.
Taylor & Lori Tom